Michael Kors Brown MKS825 Monroe Sunglasses
€75.00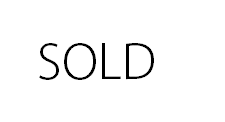 Michael Kors brings you these timeless shades form the Monroe collection.
They may be better known for their inimitable watch designs, however Michael Kors are far from a one trick pony. The Michael Kors Monroe Sunglasses are some of the finest that we have ever seen and this is all down to their combination of colours and amazing eyewear technology. Light Havana acetate frames are durable yet incredibly lightweight for all day comfortability and the tapered arms ensure that they will fit the vast majority of head sizes and shapes. Michael Kor's Green lenses are 100% UVA, UVB and UVC protective to keep your eyes safe and sound at all times!
Gender: Womens
Size: S-M
Frame: Light havana
Lens: Green
Products Name: Michael Kors Sunglasses Monroe
Manufacturers code MKS825 227 51
Shade Station code 30316
Packaging: Official Michael Kors Sunglasses packaging.
Lens size: 51mm
Frame material Acetate
Original price was: € 358,00

Size M
Color brown
Condition excellent