LOUIS VUITTON Speedy 40 bag
€365.00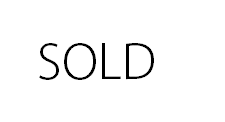 LOUIS VUITTON Speedy 40 TOTE FROM Monogram Canvas
The model Speedy is one of the oldest models from the House of Louis Vuitton. If small in size 25, medium in size 30 or 35, 40s to the large model is always a stylish and faithful companion the Speedy. Equipped with an inside pocket and a D-ring, much takes place in the Speedy.
Dimensions: approx. 40 x 25 x 19 cm (length x height x width)
Datacode: VI863
-a large main compartment,
-is a small, flat interior compartment
The Monogram Canvas, as well as cowhide leather bag is made. The fittings are made of golden metal. Inside, the Speedy has a textile lining.
The picture of the used bag can be described as good. The leather parts of the exterior is located in a good condition. There are a few signs of wear and tear in the outer material. Check the pictures. The corners and edges of the canvas are intact. Interior and interior are well maintained, clean and odourless. The zipper works smoothly. It's the largest model, can be used as small weekend bag.

Item listed for sale on March 14, 2017
Size large
Color brown
Condition good
Measurements 40x25x19cm