Louis Vuitton pochette twin bag gm pouch bag
€199.00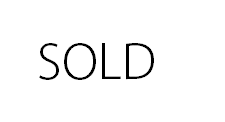 The Louis Vuitton Monogram Canvas Pochette Twin GM Bag is the perfect accessory to carry all your personal items such as cell phone, makeup and keys. This versatile bag comes with an adjustable leather belt that can be looped through to wear on the shoulder, cross-body for ultimate hands-free convenience, or removed to become an ultra chic clutch! An elegant piece that can be transitioned from day to night.
The classic Monogram Canvas has been Louis Vuitton's trademark design since it was first introduced in 1896. The graphic symbols, including the quatrefoils and flowers, as well as the LV Monogram were used to prevent counterfeiting in the early days when it was first patented. Made of coated canvas, the Monogram's traditional look is also endured by its durability.
The exterior canvas is clean, signs of prior usage on both Vachetta and lining. The waist belt has creasing and signs of wear throughout.
b>Size GM
Color brown
Condition good
Measurements 24x11x3.5 cm