HERMES Vintage Kelly 32 Stitch Black Box Calf Leather bag
€1499.00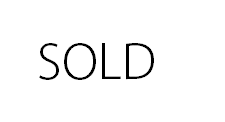 AUTHENTIC TIMELESS MUSTHAVE BAG: Vintage Hermes Kelly 32 stitch Black Box Calf Leather with gold hardware.

Behold the ultimate dream bag The Hermes Kelly stands alone as the most sought after, impossible to find, and collectable bag ever made. This exquisite bag is typically only seen on the arms of the fortunate few. Even celebrities find themselves on the infamous Hermes Kelly wait lists with the hope of one day owning this ultra-exclusive bag. The Hermes Kelly takes the name after the actress & princess Grace Kelly for whom the bag is named after. Unlike other handbags, a single highly skilled craftsman works on one Kelly at a time with the construction of each Kelly bag consuming a whopping 18-25 hours. Kelly bags are investment quality luxury items meaning that they either hold or increase their value of time. The Kelly is a true timeless masterpiece that will become the crown jewel of your bag collection Go in style with this Hermes Kelly
This stylish bag is very popular among HERMES lovers everywhere. This is a 100% Authentic vintage HERMES KELLY 32 bag in classic black color with gold hardware. The interior of this bag is in matching black leather with two slide pockets on one side and one larger one on the other. The stylish features and exceptional quality of this Hermes bag create a classic bag for travelling. Go in style with this Hermes Kelly Retourne 32
Condition: Vintage item in used Condition and shows wear throughout the bag. The leather shows wear and is cracked and chipped on several areas. The hardware is darkened and not as yellow gold as it used to be.
Comes with clochette and keys.

Size 32
Color black
Condition good/fair
Measurements 32 x 23 x 10.5 cm